Section: Hero single
Section: Text block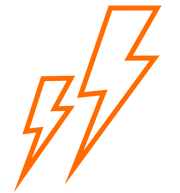 The Electric Collective is a celebration of the eclectic and diverse creators, makers, artists and performers who make the Brixton community so electric. For our latest advertising campaign we commissioned Freddie Payne to capture photos of Brixton, and Ayo and Renato to produce a new piece of music inspired by Brixton's bustling Coldharbour Lane.
Section: PDP text left image right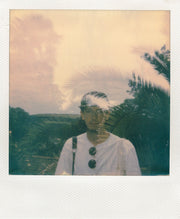 Freddie Payne
Photographer @freddiepayne
Freddie Payne is a self-taught photographer based in south London, he shot the amazing photographs of Brixton that we've used throughout our 2023 advertising campaign.

Back in 2014, Freddie found himself captivated by the old SLR camera used in the film 'City of God', and the distinctive sound it made. Intrigued, he retrieved his father's forgotten '70s camera from a cupboard, and started simply winding the lever and firing the shutter, just for the noise and feel.

After experimenting with his first ever roll of film, Freddie soon discovered a passion worth pursuing, honing his distinctive style on the streets of south London. Freddie's work finds inspiration in all the eccentricities and idiosyncrasies of modern Britain, often embracing its offbeat traditions and quirks.

Today, he favours a Contax G2 camera paired with Kodak film.
Section: PDP text left image right
Ayo Salawu
Drummer @ayosalawudrums
Ayo Salawu is a drummer and composer based in London, who produced a piece of music in collaboration with Renato (see below) for our 2023 campaign inspired by Brixton's Coldharbour Lane. Most known for his work with Kokoroko and artist Oscar Jerome, his work covers the grounds of Afrobeat, Soul, Funk, Gospel, Hip-Hop, RnB, Jazz, Reggae and beyond.
Being half-Bermudian and having had multiple visits to the Island over his years, combined with growing up in Nigeria in his early childhood, sparked his interest in the drums at a very young age. This started through Church and then continued in his teen years after moving to the UK, where he was exposed to Rock, Punk, and Grime music cultures.
Section: PDP text left image right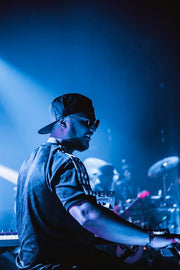 Renato Paris
Musician @renatopmusic
The great sounds of soul, pop, R&B, jazz and funk merge together creating the signature sound of Renato Paris.

Adamant that all musicians should have the space to explore and develop creative ideas with their peers, Renato founded the trend setting Straight Pocket jam session in the heart of Brixton, leading the world-renowned weekly sessions since 2019.

Revolving around completely improvised groove music, the nights allow for each participant to truly contribute to the ever growing soundscape.
Section: PDP text left image right
azarra amoy
Street artist @azarraamoy
Jamaican-Trinidadian born and bred in London, artist and designer Azarra creates beautiful mixed media work, her vibrant signature green popping from each one. Past work has been featured by Adidas x Size, in the V&A and on permanent display at the YouTube space in Kings Cross. On top of this, she is on the panel of Brixton studio space, helping to determine who gets residency in Brixton.

Azarra has designed an amazing artwork filled with nods to Brixton landmarks and iconography. This has been painted as a mural at 500 Brixton Road - live for all of July! Head down to check it out and tag @brixtonbrewery in your photos!
Section: PDP text left image right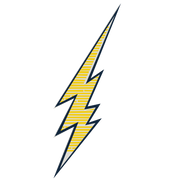 miss yankey
Spoken word poet @missyankey
Ghanaian-British South London native, Miss Yankey, is an international Poetry Slam champion and host of two of London's best poetry nights in Brixton. Pushing spoken word to the masses her energy is unmistakable, every word she spills is carefully crafted, performed with passion, and loaded with authenticity. 
We're thrilled to have worked with her on the beautiful 'Ode To Brixton'.
Section: Newsletter signup
Want a taste of Brixton?
Sign up for the latest news
Send me personalised offers and news about the Brixton Brewery brand via email and online targeted adverts. Brixton Brewery Limited will process your data in accordance with our Privacy Policy. You can withdraw consent by clicking unsubscribe in any email or emailing protectyourdata@brixtonbrewery.com.