Section: Taproom top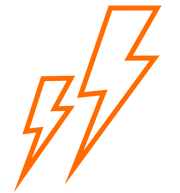 The Taproom
GET A TASTE OF BRIXTON at our taproom in the heart of Brixton. Serving our freshest brews, taproom exclusives and cans + merch to go.
We also serve a selection of soft-drinks, non-alcoholic beers, wine and local spirits.
See below for any other questions about your visit or email us or ask a member of staff who will be happy to help!
Brixton Brewery Tour + Tasting.
To sign-up for a guided tour and tasting of our brewery click here.
5-11pm
5-11pm
5-11pm
12-11pm
1-9pm
Arch 548, Brixton Station Road SW9 8PF. 2 mins walk from Brixton Village
Section: Accordion
Can I make a booking?

To book a table in the taproom please email taproom@brixtonbrewery.com and we'll get back to you during taproom opening hours.

Due to size constraints we can only take bookings for up to 8 people.

Walk-ins are always welcome.
Are you dog friendly?

Dogs are welcome in our taproom and we'll be happy to give them a water bowl and treat to keep them happy whilst you enjoy your pint.
Do you offer private hire?

The taproom isn't available for private hire as we want to ensure everyone in our community can Get a Taste of Brixton at all times!
Do you offer food?

Unfortunately we don't have facilities on site to offer food but bring your own or grab a takeaway from Brixton Market and we'll provide the utensils.
Is the taproom family friendly?

Yes it is, kids are welcome at the taproom and we have a selection of soft-drinks and snacks available. We do ask that children leave the taproom by 9pm.
Are you an accessible venure?

The taproom has step-free access however unfortunately our toilets are not wheelchair friendly.
Section: Content feature large
Section: PDP image two
Section: Newsletter signup
Sign up for our latest news
Send me personalised offers and news about the Brixton Brewery brand via email and online targeted adverts. Brixton Brewery Limited will process your data in accordance with our Privacy Policy. You can withdraw consent by clicking unsubscribe in any email or emailing protectyourdata@brixtonbrewery.com.