Section: Page title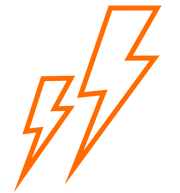 Section: Page content
Tours run every Saturday at 4pm from our taproom
There's no better way to spend time in Brixton than by taking a spin around Brixton Brewery on a guided tour and tasting with a genuine brewer. 
Join us and learn about the electric mix of art and science that goes into making our beer. 
We'll show you the brewery where we started out, explain how we brew and tell you the Brixton stories behind some of our most popular brews. 
If you're interested in brewing, like the idea of a guided tasting of our hit beers, or just feel like doing something different for an afternoon, this tour is for you.
You'll finish up in our Taproom enjoying a taster session of beers with our Taproom beer expert. 
After, you can always hang around after for a few more fresh brews, or use it as a starter for a day out experiencing all Brixton has to offer – which is famously a sensory overload of music, food, people and street life like nowhere else!
Sign-up below or grab a voucher to give the perfect gift of a Brixton Brewery Tour + Tasting.

We are unable to offer refunds/date changes 48hrs prior to arrival. Tours start from our taproom. Please arrive 15 mins before your tour start time, and sign-in at the bar. Tours  last up to an hour. We want to keep you safe so please wear closed toe flat shoes. Need to find out more Check out our FAQ's below or email us at taproom@brixtonbrewery.com
Section: Accordion
FAQ's
Where do I meet?

The tours start from our taproom, please arrive 15 mins before the tour starts.
Can I bring my pet?

Pets are allowed in the taproom but not on the tour.
What should I wear?

Please come in closed toe shoes.
Are kids allowed?

Tours are for over 18's only.
Section: Newsletter signup
Want a taste of Brixton?
Sign up for the latest news
Send me personalised offers and news about the Brixton Brewery brand via email and online targeted adverts. Brixton Brewery Limited will process your data in accordance with our Privacy Policy. You can withdraw consent by clicking unsubscribe in any email or emailing protectyourdata@brixtonbrewery.com.
Section: PDP text left image right