Section: Page title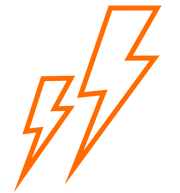 Section: Page content
BRIXTON HOUR TOUR 2023 TERMS & CONDITIONS
These Terms and Conditions prevail in the event of any conflict or inconsistency with any other communications, including advertising or promotional materials. Entry instructions are deemed to form part of the terms and conditions and by entering this promotion all participants will be deemed to have accepted and be bound by the terms and conditions.  Please retain a copy for your information.
The personal data provided by entrants will only be used by the Promoter for the purpose of conducting the promotion and at all times in accordance with the Data Protection Act 2018 and the Promoter's Privacy Policy (available at https://www.heineken.co.uk/legal-hub/brands-privacy-policy).  From time to time, the Promoter may share entrants' personal data with their agents/representatives to assist with administering the promotion and contacting entrants (as necessary) and/or fulfilling the prize(s).
 1. Only open to residents in the UK aged 18 or over, excluding employees of any company in the Heineken group and any person whom, in the Promoter's reasonable opinion, should be excluded due to their involvement or connection with this promotion.
2. To claim your free pint of Brixton Brewery beer, you must:
 a) Purchase one (1) ticket to a Brixton Hour event on the event specific EventBrite page. Subject to availability.
 b) Attend the event at the selected venue and time.
 c) Show the bar staff your ticket and they will give you your one (1) free Brixton Brewery pint.There is one (1) free pint available to redeem per ticket. This can only be redeemed at the event. Service is at the discretion of the licensee and bar staff.
 d) One (1) pint per person.
 e) Once your pint is redeemed, you will be stamped on the hand as proof of redemption.
3. The offer of the free pint is available for the following Brixton Hour events:
7pm Tuesday 23rd May- Prince of Peckham, London. 100 tickets available.
7pm Wednesday 24th May- Amersham Arms, New Cross, London. 350 tickets available.
7pm Thursday 1st June- The Old Crown, Birmingham. 300 tickets available.
7pm Thursday 8th June - Affleck & Brown, Manchester. 150 tickets available.
7pm Wednesday 14th June - The Mesmerist, Brighton. 350 tickets available.
4. Amended, defaced or photocopied entries are invalid. Promoter cannot accept responsibility for lost or stolen entries. Each ticket can only be used once for one (1) person.
 5. Tickets must be used at the selected event only. Tickets purchased will be void after the close of the relevant event.
 6. The ticket only provides access to the event and the cost of one (1) Brixton Brewery pint at the chosen outlet. No other travel, subsistence, gratuities, costs of a personal nature or accommodation is included.
 7.The promoter is not responsible for any third party acts or omissions.
 8. We cannot guarantee that the event will be free from disruptions, failings or cancellations. We are not liable for such disruptions, failings or cancellations unless they are caused by our negligence.  Any requests for refunds or compensation arising from them should be sent to the operator of the event.  We can provide you with their details on request.
 9. The promoter reserves the right to cancel or amend this promotion due to events or circumstances arising beyond its control.
10. All taxes (including without limitation national & local taxes) in connection with any prize & the reporting consequence thereof, are the sole responsibility of the ticket owner.
11. These rules and any dispute or difference arising out of or in connection with them shall be governed by and construed in accordance with English law. The Promoter and each entrant irrevocably agrees to submit to the exclusive jurisdiction of the Courts of England and Wales over any claim or matter arising under or in connection with these rules or the legal relationships established by this agreement. 
Promoter: Brixton Brewery,  Brixton Brewery Ltd, Units 1&2 Dylan Road, London SE24 0HL
Section: Newsletter signup
Want a taste of Brixton?
Sign up for the latest news
Send me personalised offers and news about the Brixton Brewery brand via email and online targeted adverts. Brixton Brewery Limited will process your data in accordance with our Privacy Policy. You can withdraw consent by clicking unsubscribe in any email or emailing protectyourdata@brixtonbrewery.com.