Section: Hero single
Section: Text block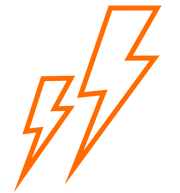 About Us
We started in Brixton in 2013 and we've been brewing in this melting-pot part of south London ever since. Everything we do is supercharged with the buzz and electricity of our home, and its welcoming openness to new people and ideas.
Our locally-crafted beers are modern classics with a Brixton twist - telling the story of Brixton in their names, vibrant designs and flavours. From our ultra-refreshing Coldharbour Lager to our hoppy, juicy Atlantic American Pale Ale to our experimental Ltd Edn series, our range of bold, modern and perfectly balanced brews offer something for everyone to enjoy.
Section: Quote
every great neighbourhood deserves a great brewery; and so Brixton Brewery was born.
Section: Text block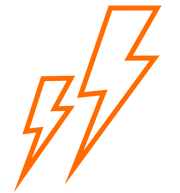 Milestones
Some important milestones on our journey so far. Stay tuned for what we brew next.
Section: Timeline
2011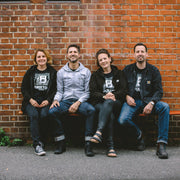 Two Couples Meet in a Bar
Jez and Libby Galaun and Mike Ross and Xochitl Benjamin meet by chance in a local bar and strike up a conversation which quickly turns to discovering a shared love of beer and the non-stop energy of Brixton.
2012
Homebrew success leads to big dreams
Success with homebrewing leads to bigger dreams of putting Brixton on the map for great beer - with a full-sized commercial brewery.
What we lacked in experience, we made up for in passion, determination, the confidence that it was possible, and a strong vision of the kind of business we would be – deeply rooted in our community.
October 2013
A Brewery is Born
We find space in Arch 547 Brixton Station Road, close to the resurgent Brixton Village market, and start with a 10hl Oban Ales kit, and a part-time brewer.
At our opening day party, we sell out of beer due to a huge turnout from the community. We've been struggling to keep up ever since.
2013-2015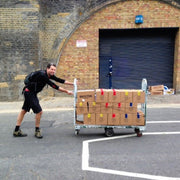 The Early Years
We grow quickly, despite bottling, labelling and boxing every beer by hand. We deliver most of our beer on foot in and around Brixton Market, while steadily building a reputation for quality brews inspired by our home neighbourhood.
2015-2017
Growing Pains
We expand to the arch next door and one down the road, adding a weekend taproom and building our team. We're sending beer out further than ever, always struggling to keep up with demand in our small space, but determined to keep brewing in Brixton.
2018
Investment Gains
A surprise approach from the global brewer Heineken leads to a partnership and investment to build a new much larger brewery in Brixton – the dream!
2021
The Next Chapter
After three years of successfully working with Heineken, we decide to go into full partnership – selling the brewery fully, with the founders still operating and leading Brixton Brewery independently. It's been an incredible journey which has secured a bright future for our great community business.
Section: Content feature large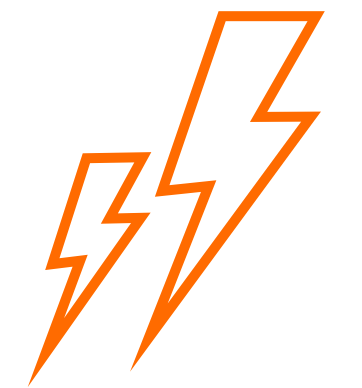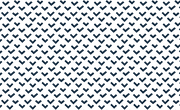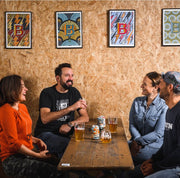 Brixton Brewery came to life in 2013 in a railway arch on Brixton Station Road, the dream of two couples who met in a local bar and discovered a shared passion for beer and Brixton and wanted to build a successful brewery that celebrates both.
Nearly a decade on from our opening party, where we frantically handwashed pint glasses as quickly as they could be filled again until we eventually ran out of beer altogether, we've expanded, we've experimented and we've been ambitious for team, embraced opportunities and our community and our mission of helping thirsty people everywhere get a taste of Brixton. We wanted to put Brixton on the map for great beer and we're proud of how far we've come and how every beer we send out there tells a Brixton story.
The brewery has grown and changed with the area around it, but we remain firmly rooted in and committed to our vibrant and supportive community. We've gone from hand delivering most of our beer on foot to Brixton Market using a borrowed trolley to building a new, much bigger brewery around the corner from our original arch, which now houses our experimental small-batch brewery and neighbouring taproom.
Our beers have won multiple awards, are available across the UK and beyond, and our team has grown and we remain family-run by the original founders and committed to our vision of brewing top quality beer dedicated to the non-stop energy of the always inspiring place we call home.
Section: Content feature large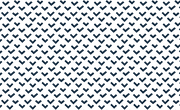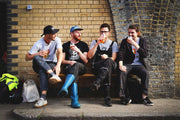 We embrace a very Brixton love for life and all it has to offer - the grit, the glitter and the experience of being part of something bigger than ourselves and much greater than the sum of its parts.
We are always asking ourselves how we can include more people, speak to different groups, get outside our bubble, and embody that famous Brixton openness to newcomers, outsiders and everyone in between.
We're dedicated to our community, to our customers and to the quality of everything we do. We're here to make Brixton proud and to make sure those outside of Brixton can be a part of it.
We love bringing people together to share in the flavour of Brixton, wherever they are, whoever they are, and wherever they want to go.