Section: Product main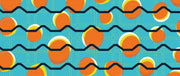 Back in the day, travellers to London found shelter on Brixton's Coldharbour Lane. These days it's a free-spirited, anything goes kind of street, inspiring this pilsner-style beer, with its Bohemian origins. Coldharbour is full of fearless craft character. 
Grab one and take refuge from thirst!
The Coldharbour Story
Section: PDP text left image right
The Coldharbour Story
Coldharbour Lager is a good-time brew, named for the hectic and happening Coldharbour Lane, home to legendary drinking dens like The Dogstar, the Prince Albert, the now disappeared Cooltan Arts and the thumping beats of the Hip Hop Chip Shop. The street is the perfect inspiration for our pilsner-style beer, with its Bohemian origins.
The zig zag lines on the label are inspired by the iconic Barrier Block estate on Coldharbour Lane and the yellow boxes reference its distinctive railings. We interviewed the building's architect Magda Borowiecka as part of our Characters of Coldharbour series - read her story here.
Section: Quote
We've been finessing Coldharbour Lager since its very first brew back in 2015. that's how we know we've nailed it.
Section: Related products carousel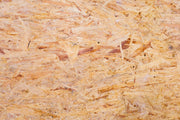 Have you tried these?
Check out some of our other popular brews.
Section: Newsletter signup
Want a taste of Brixton?
Sign up for the latest news
Send me personalised offers and news about the Brixton Brewery brand via email and online targeted adverts. Brixton Brewery Limited will process your data in accordance with our Privacy Policy. You can withdraw consent by clicking unsubscribe in any email or emailing protectyourdata@brixtonbrewery.com.