Section: Article image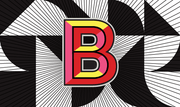 Section: Article title
NAMING OUR BEERS, PART 3: A TASTE OF MEXICO MADE IN BRIXTON
May 5, 2015
Section: Article content
This is the third in a series about the real-life inspiration for our beers, most of which are named for places around Brixton. Read Parts 1 & 2 here and here.
We were still pretty young as a brewery when the brilliant people of Wahaca/DF Mexico approached us about doing a special beer for them. The Lupulo was a bit of a departure for us, but it was one we were only too happy to make. Who wouldn't want a chance to brew up a little taste of Mexico-in-a-bottle? The Wahaca team is known for being really supportive of their suppliers, and seeking out the best local flavours and colours wherever they can. It's been a great relationship for us and challenged us to make the best beer possible to go with the bold, spicy flavours of Mexican food.
We chose Lupulo for the name because it means 'hop' in Spanish and we've concocted a feisty, hoppy brew that's strong enough to stand up to the boldest of cuisines. If you can't get on a plane and get to the real thing, you can head down to Wahaca Brixton or DF Mexico and at least have a taste. Salute!
Here's Jez and the team , looking particularly good in soft focus, talking about the Lupulo, the brewery, and about our collaboration in this awesome video made by Wahaca.
They've got some other great videos in the series as well, looking at some of the other local craftspeople that contributed skills to Wahaca's particularly striking Brixton restaurant. This one describes artist Jo Gibb giving chairs a new and beautiful lease on life, and in this one, the local spray paint artists who took on the job of making a landmark Brixton building even more distinctive explain their vision.
Section: Newsletter signup
Sign up for our latest news
Send me personalised offers and news about the Brixton Brewery brand via email and online targeted adverts. Brixton Brewery Limited will process your data in accordance with our Privacy Policy. You can withdraw consent by clicking unsubscribe in any email or emailing protectyourdata@brixtonbrewery.com.