Section: Page title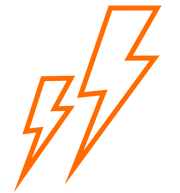 Section: Page content
Join us in our campaign to make sure everyone knows that no photo ID = no vote.
Following the release of new data that showed 11 million Brits are at risk of no vote, we decided to gather the spirit of Brixton and its people and on 25th April, release thousands of cans, coasters and branded pint glasses to make sure people know; No ID equals no vote!
We've also partnered with a few of our favourite pubs to launch photo-booths. From 5-9pm over the course of w/c 24th April we'll be on site allowing you to get a photo for your ID absolutely free of Charge.
WHERE YOU CAN GET YOUR FREE PHOTO:
Brighton
North Laine [Tuesday 25th April]
27 Gloucester Pl, Brighton, Brighton and Hove, Brighton BN1 4AA
World's End [Wednesday 26th April]
60-61 London Rd, Brighton, Brighton and Hove, Brighton BN1 4JE
London
Four Thieves [Thursday 27th April]
51 Lavender Gardens, London, SW11 1DJ
Owl & Hitchhiker [Friday 28th April]
471 Holloway Road, Archway, London, N7 6LE
WHAT YOU NEED TO KNOW:
Local elections in the UK are on 4th May.  You can find out more details using these handy links:
It's also worth noting that you can still use a photo ID that is out of date, but the photo needs to look like you. Your name must be the same one you registered with to vote. You do not need photo ID if you are registered for postal voting.
KEEP UP WITH ALL THE LATEST NEWS
https://www.electoralcommission.org.uk/i-am-a/voter/your-election-information
TAG US: @BrixtonBrewery
Download our press release here.
Section: Newsletter signup
Want a taste of Brixton?
Sign up for the latest news
Send me personalised offers and news about the Brixton Brewery brand via email and online targeted adverts. Brixton Brewery Limited will process your data in accordance with our Privacy Policy. You can withdraw consent by clicking unsubscribe in any email or emailing protectyourdata@brixtonbrewery.com.