Section: Product main
Atlantic American Pale Ale
Our American-style pale ale unleashes all the juicy tropical mix of Brixton's Atlantic Road market, where exotic aromas and flavours compete for passing attention. Brewed with extra pale malt and a deluge of aroma hops for those with a thirst for punchy American-sized flavours.
The Atlantic Story
Section: PDP text left image right
The Atlantic Story
Atlantic Road runs though the center of Brixton and the home of it's markets. It's alive with travellers streaming in and out of the rail station, open fronted shops and stalls selling fruit and veg, wigs and fabrics from all over the world and the general non-stop hustle of Brixton life.
We brew Atlantic using a mixture of fragrant hops selected to evoke the flavours and aromas of the landmark market stall on the corner of Atlantic Road and Electric Avenue bursting full with exotic produce.
The label design takes inspiration from the station platform which looms overhead, and the hop motif is a reimagining of the tiled thistle on Lounge Bar, further up the street.
Section: Related products carousel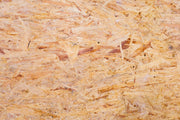 Have you tried these?
Check out some of our other popular brews.
Section: Newsletter signup
Want a taste of Brixton?
Sign up for the latest news
Send me personalised offers and news about the Brixton Brewery brand via email and online targeted adverts. Brixton Brewery Limited will process your data in accordance with our Privacy Policy. You can withdraw consent by clicking unsubscribe in any email or emailing protectyourdata@brixtonbrewery.com.