Section: Product main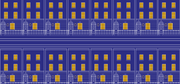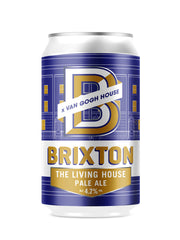 This Limited Edition can, containing Reliance Pale Ale is our way of celebrating 150 years since the legendary Vincent Van Gogh lived in South London. You can visit his old home at 87 Hackford Road from 14th September - 17th December this year, to check out where he lived and enjoy the anniversary exhibition and events programme, The Living House'. Cheers!
Click here to find out more about the exhibition.
The Reliance Story
Section: PDP text left image right
The Reliance Story
Reliance Pale Ale is inspired by Reliance Arcade in the heart of Brixton. The narrow arcade is packed with local traders. Whether you need a cobbler or a tailor, or just fancy browsing for a new vinyl record or snacking on some popcorn, Reliance Arcade has got what you need.
The curved arches of the label come from the art deco facade on Brixton Road – which is really the entrance to the whole of Brixton's covered markets.
Reliance Arcade is in fact a Grade II listed building. Built in 1924, the Electric Lane frontage is a rare example of Egyptian-inspired architecture that was popular following the discovery of Tutankhamun's tomb in 1922.
Section: Quote
Our Pale Ale raises a glass to the art deco arches of Brixton's Reliance Arcade where local cobblers and tailors still practice their crafts with skill and precision.
Section: Related products carousel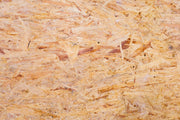 Have you tried these?
Check out some of our other popular brews.
Section: Newsletter signup
Want a taste of Brixton?
Sign up for the latest news
Send me personalised offers and news about the Brixton Brewery brand via email and online targeted adverts. Brixton Brewery Limited will process your data in accordance with our Privacy Policy. You can withdraw consent by clicking unsubscribe in any email or emailing protectyourdata@brixtonbrewery.com.