Section: Page title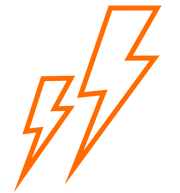 USER GENERATED CONTENT POLICY (UGC)
Section: Page content
We adhere to the platform's terms of service and expect users to do the same.
Please don't post inappropriate or illegal comments, videos or suggestions on our pages – if you do post something that we find offensive or illegal, our moderators will remove it.
Our content is intended for people of legal drinking age in the UK only, and must not be shared with anyone under the age of 18. Forward to those of legal drinking age only.
The Advertising Standards Agency (ASA) governs our digital presence through the Code on Non-Broadcast Advertising, Sales Promotion and Direct Marketing (CAP Code). This means that we ensure all user generated content on the platform is compliant with the law and the ASA's rules on responsible alcohol marketing
http://bit.ly/2yz7XGA
– for example if you post a picture where you (or the people in the picture) are and/or look under 25, we are required to remove it.
We actively encourage feedback and comments on our page and also the posting of appropriate videos, pictures and wall posts.
However, posts must not:
Promote excessive, irresponsible or underage drinking of alcoholic beverages, or portray anyone who has the appearance of being intoxicated;
Include anyone under the age of 25 or who appears to be under the age of 25;
Indicate a disinhibitory effect of alcoholic beverages, such as reducing or disappearing feelings of anxiety and internal or social conflicts, refer to possible health benefits of consuming alcoholic beverages, suggest that consumption of alcoholic beverages improves physical or mental performance, or suggest that consumption of alcoholic beverages positively influences sports performance; or advertise products or solicit business without authorisation;
Brixton Brewery reserves the right to remove any material at its sole discretion, and without prior notification, that does not meet its standards, is not appropriate or does not comply with these house rules. However, Brixton Brewery is not liable for any failure or delay in removing such material.
Brixton Brewery does not endorse any opinions that are not posted by the company on this page. However, we'd love for you to share your content and express your opinions. Brixton Brewery is not required to pre-screen any material that is posted by users on the page. We strongly encourage users of this page to respect fellow community members and to adhere to the platform's user guidelines and policies.
Section: Newsletter signup
Want a taste of Brixton?
Sign up for the latest news
Send me personalised offers and news about the Brixton Brewery brand via email and online targeted adverts. Brixton Brewery Limited will process your data in accordance with our Privacy Policy. You can withdraw consent by clicking unsubscribe in any email or emailing protectyourdata@brixtonbrewery.com.