Section: Page title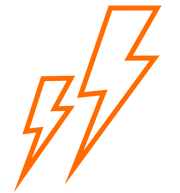 Community & Sustainability
Section: Page content
We're a community-based business completely connected to the buzz and electricity of our local area. Our community supported and sustained us as a growing business, so we're always looking for ways we can return the love. The environment sustains the production of beer so the sustainability of our production process is increasingly important. Our partnerships and the organisations and causes we support are wide-ranging and always growing. Here is a snapshot of our recent work… 
Environment & sustainability – We are committed to improving the sustainability of our business in substantial and measurable ways. Our first step to achieving this goal was to start working with the carbon accounting company Zevero to measure and reduce our carbon footprint. Zevero is relentlessly focussed on making it simple for companies to accurately measure, report and reduce their greenhouse gas emissions across their operations and supply chain. Zevero brings together climate data and expertise from suppliers to end consumers to enable companies to reduce their impact and engage with their customers. We are currently (summer 2023) in the data collection phase.  
Concrete steps to reduce our impact we are currently  working on or have introduced include: improving data collection and baseline measurement, installing a carbon dioxide capture and reuse facility (due in September 2023), moving to electric vehicle use in our deliveries, auditing our brewing techniques to reduce water and energy use and improve efficiency and reduce waste, sending organic waste to bio-collectors, auditing our supply chain to ensure it includes the most sustainable options, reducing plastic use in our packaging and webshop packaging and launching a Sustainability Action Group of all teams within the Brewery to make improvements within each team and report them back for measurement. We will report progress in an annual Sustainability Report with specific and verifiable information and data.  
Workplace & employment – We've been a London Living Wage employer and member of the Living Wage Foundation since 2014. All of our staff are paid at least the London Living Wage, including in the BB Taproom, and any contract or temporary staff. In 2023 we introduced Work Experience in partnership with local secondary schools, and welcomed our first internship student (paid at the London Living Wage) to introduce young people to brewing. We introduced a popular International Women's Day brew experience in March 2023 to introduce women to the range of careers available in the industry. Our broader aim is to raise the profile of brewery careers among a more diverse group. We are members of the Good Business Charter which signals our commitment to being a fair, ethical and responsible business and employer. 
Arts & culture – Our sponsorship of the Brixton Chamber Orchestra – a full chamber orchestra (and charitable organisation) that includes a diverse range of musicians and musical styles – from grime to classic pop to gospel – keeps its community performances free and accessible to all. Check out its regular shows in Brixton and its incredible Brixton Estates Tour. We have a long-term partnership with the Brixton Windmill heritage site and help them found their most the successful fundraiser and community event - the annual Beer and Bread Festival (first May Bank Holiday Sunday). All proceeds from beer sales at these events go directly to support the work of the Brixton Windmill.  
The Electric Collective – we launched the Electric Collective in 2022 to bring together a collective of local artists to show off the best Brixton has to offer in arts and culture and give up and coming artists a platform. We collaborate with the Collective on regular campaigns encouraging people to get at taste of all Brixton has to offer. 
Community support & charity – our Taproom is available for free for the use of local charities and organisations for events and has hosted book launches, dance-a-thons and food bank collections. We've raised money for organisations including Age UK Lambeth, Vauxhall City Farm, Ebony Horse Club and Norwood & Brixton Foodbank. We recently raised over a thousand pounds for food waste charities in partnership with OddBox, which uses surplus fruit and vegetables that would otherwise go to waste (we brewed a beer with OddBox supplied citrus fruit) and ran a free photo ID campaign to raise awareness of new voter ID laws during the May 2023 local elections.  
Local business support – We believe that working with local businesses makes the community stronger so we work hard to shine a light on other businesses working hard to make it in Brixton. We are active members of the Brixton Business Improvement District (Brixton BID) and have worked closely with smaller businesses to give them wider exposure, and taken an active role in the Brixton x Harlem Festival celebrating the connections between these two iconic neighbourhoods.  
As a company we are always looking for ways to do better for our team and our local area - from sourcing the best quality ingredients, to supporting local charities and community organisations to reducing our environmental impact and taking great care of our hard-working team. Check back here or sign up for our newsletter to get regular updates and more in-depth annual reviews of our progress.
Section: Newsletter signup
Want a taste of Brixton?
Sign up for the latest news
Send me personalised offers and news about the Brixton Brewery brand via email and online targeted adverts. Brixton Brewery Limited will process your data in accordance with our Privacy Policy. You can withdraw consent by clicking unsubscribe in any email or emailing protectyourdata@brixtonbrewery.com.